Testimonials
Mark Meer
- M6 Carnifex Pistol / N7 Eagle Pistol / N7 Crusader Shotgun / Bloodpack Executioner
I own several Mass Effect weapon replicas by Plllar of Dawn Studios: a Carnifex pistol, N7 Eagle, N7 Crusader, and Bloodpack Executioner. All of them look great! I'm very satisfied with the high-quality workmanship and communication during the construction process was always top-notch. They're my favourite weapons on the Citadel!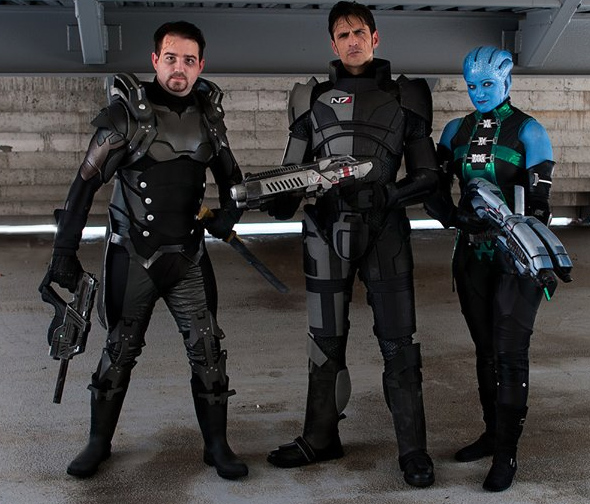 Group Photo by SoulFire Photography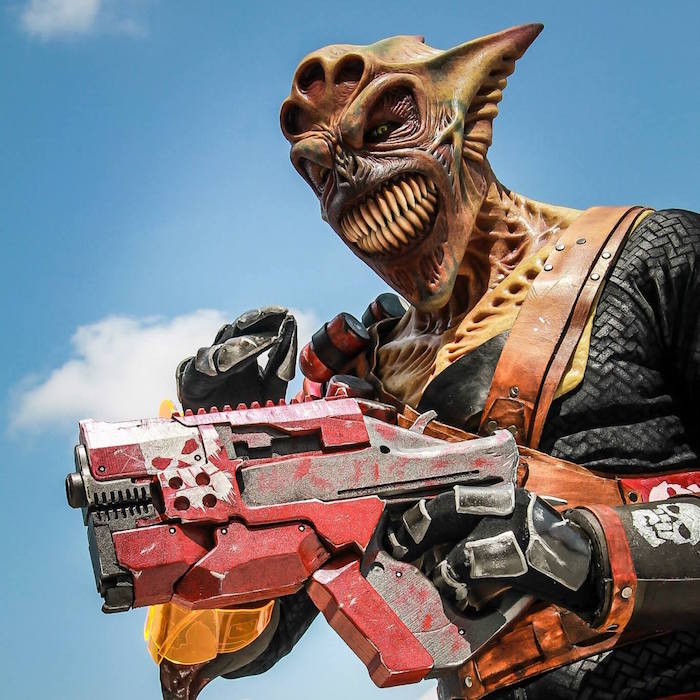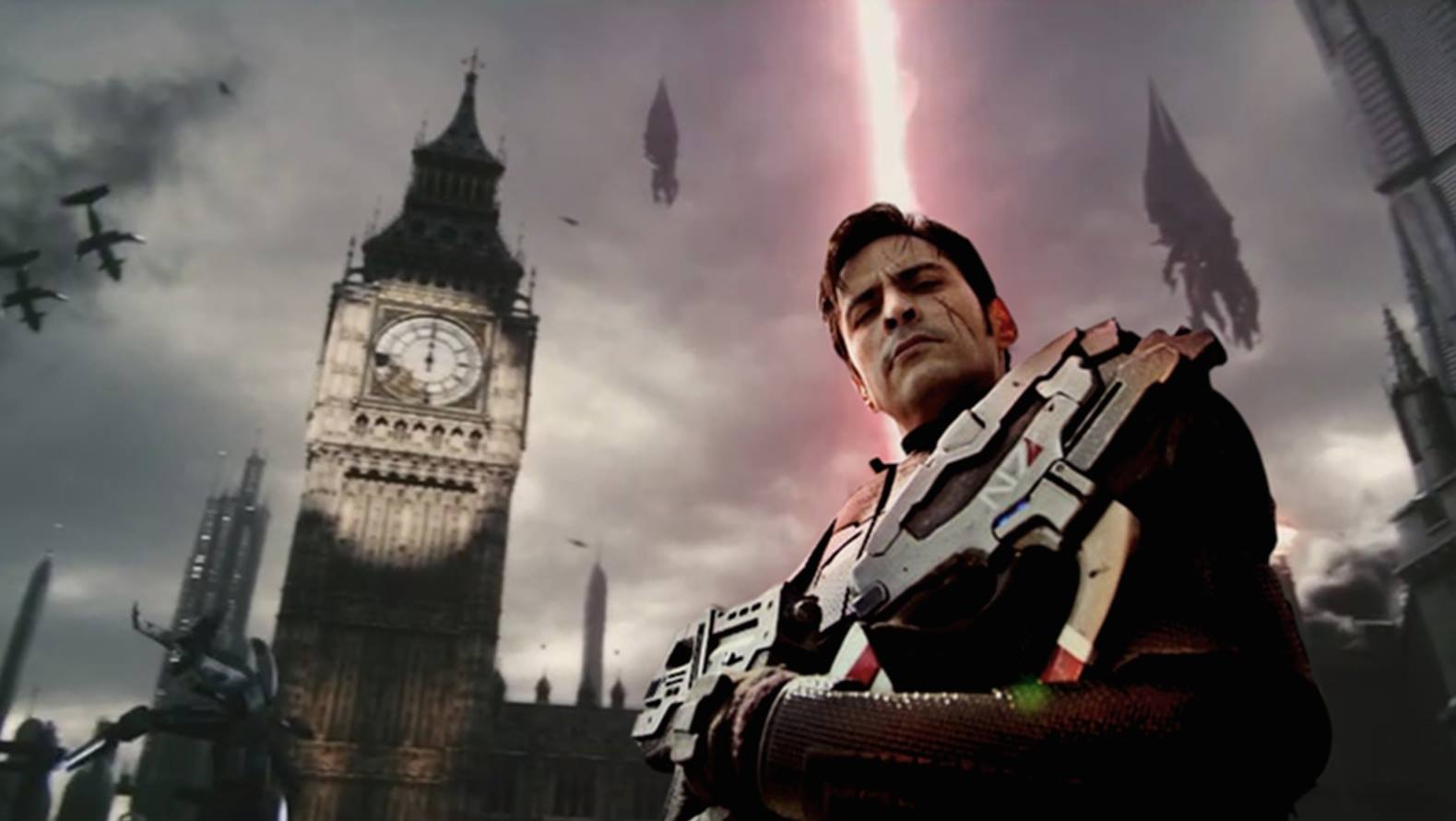 Photo by Scarab Pictures, editing by Ranis Deguery.
Luke Walker
- Blood Dragon Armor / Falcon Assault Rifle
I honestly couldn't have been happier with my commission. They kept communication open and frequent so I could see the progress being made, and when the day came to try it on they made it their mission to ensure everything was perfect and professional before I walked away with it. As soon as inspiration hits I will DEFINITELY be using these guys again.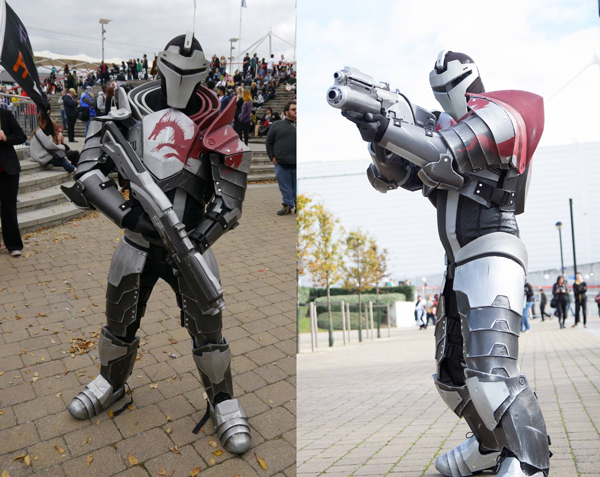 Jennifer Thorne
- Cortana Bodysuit
My husband commissioned Grace to make a Cortana costume for Dragon con last year. It was amazing! Grace went out if her way to stay in touch throughout the costume making process and sent pictures during construction of the suit. The suit fit perfectly the first time I put it on. All of the stitching on the suit has held up amazingly well over multiple times wearing it. Grace even took the suit back after I wore it the first time to fix a couple of things for me. The suit is a work of art with all the intricate design and craftsmanship. I would not hesitate to have them make another suit for me in the future.